The name "Merrell Shower Doors" holds more options than just shower doors. With the experience of 20 plus years, we are knowledgeable in many aspects of glass! Here, we discuss our various services offered, including glass you didn't know existed.
---
Adding Luxury to Your Stairs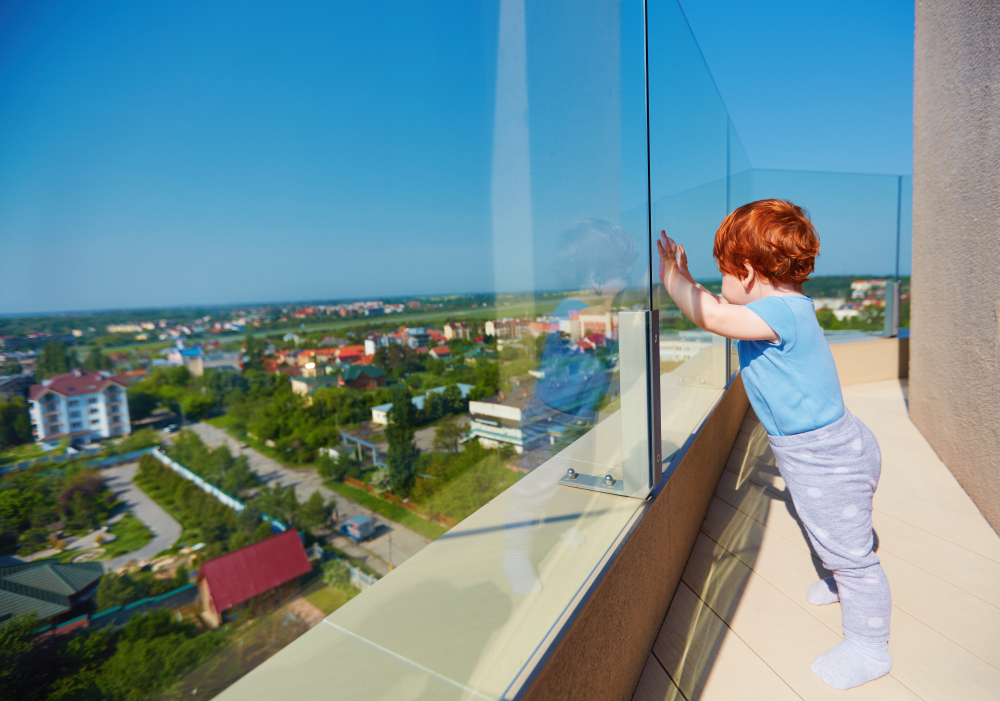 After the hard work of decorating, designing, and critiquing your space, you now face the struggle to show it off.
Traditional wooden handrailing and fences tend to obscure the view of your patio, pool, deck, house, and yard. A beautiful solution to this problem is glass handrailing.
Glass handrails can be a high-end or luxury item found at businesses, gyms, and other social gathering areas. In a residential setting, you'll typically find a glass railing system around the pool or, increasingly, in place of traditional deck railing.
There are two main reasons for this. First, a traditional gate or fence obstructs the ability to view. Secondly, a glass railing system acts as a barrier to protect little ones and animals while exploring freely outside without fear of possible tragedy.
---
A Forgotten Classic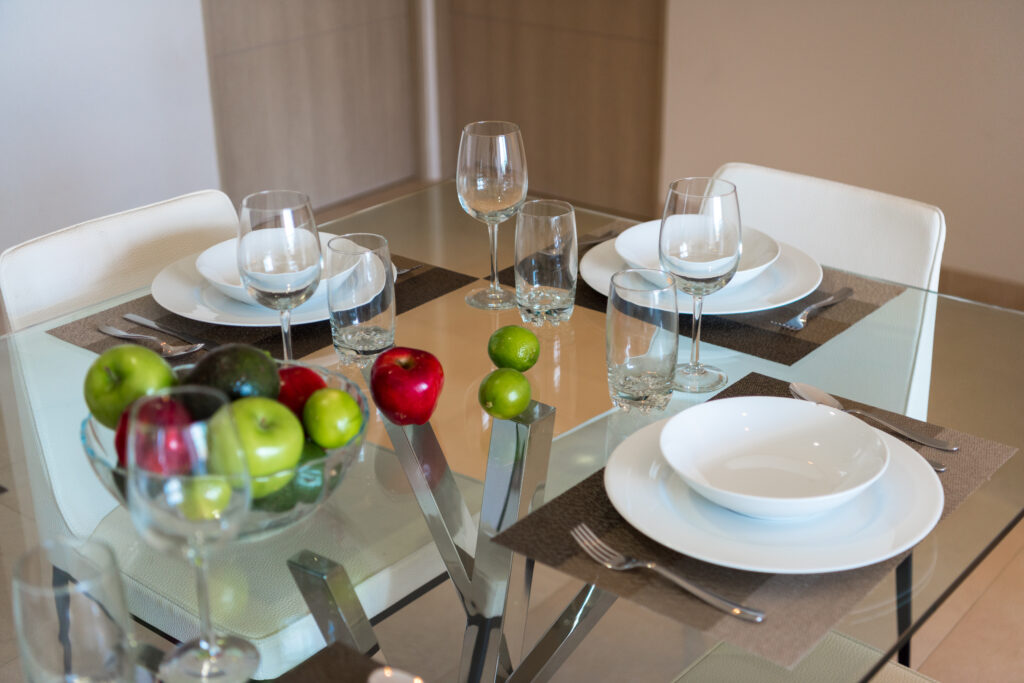 Another glass you may know about but might have forgotten is glass tabletops.
Although typically thought of as a kitchen or living room item, glass tabletops are a personal favorite because of their versatility. Merrell Shower Doors helps contractors find the right fit for office or conference room tables. Heat resistant and incredibly stylish, a glass tabletop is something every homeowner should consider.
---
Not Your Typical Shelves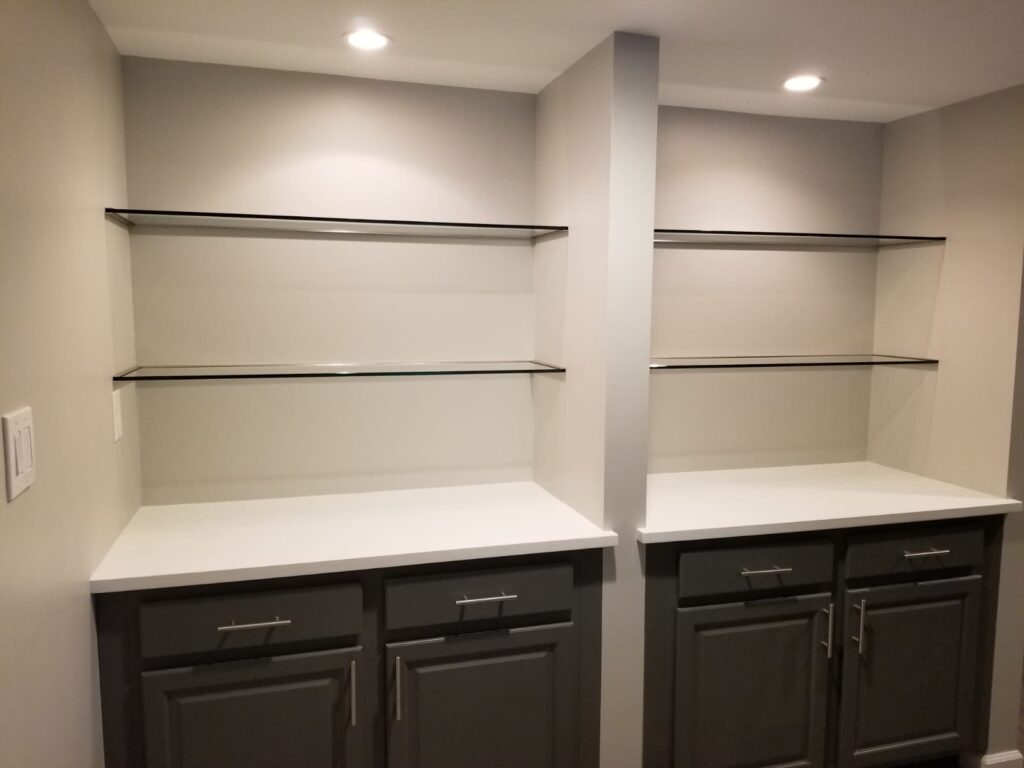 Another type of glass you didn't know existed might be glass shelving.
Glass shelving is an underrated service that we provide at Merrell Shower Doors. Shelving plays a discrete role in the household; from creating more storage to adding a beautiful display, glass shelving is exceptionally versatile.
---
How about these unique items of glass you didn't know existed?
ETCHING


Though a rarity, etching is a fantastic option!

"Etched glass" is a generic term for the treatment of the glass surface to diffuse transmitted light, reduce glare and give the glass a white, frosted appearance. Etching is an art form made on the surface of glass by acidic, caustic, or abrasive techniques.

Etched glass gives you the ability to further customize your glass and choose a design/glass style that speaks to you!
STAINED GLASS
(Photo by Stephen Enzweiler.) Pictured is the Great North Transept Window, one of the largest church stained-glass windows in the world and located in the Cathedral Basilica in Covington, KY.

If you're looking to do something different with your home, you might want to consider stained glass windows.

Stain Glass functions as both a source of light and a work of art, changing how your room appears throughout the day and night. This is a feature that looks great in any part of the home, but in your bathroom consider:

Mirror Frames
Doors & Windows
Room Dividers
SPLASH PANELS


What are splash panels?

Splash panels replace a complete glass shower enclosure and can be less expensive. Like their counterpart, the primary purpose is to make sure the least amount of water gets outside its designated area. However, splash panels are the minimalistic way to make that happen. Depending on how large the enclosure is and the type of showerhead, sometimes some water may or may not splash onto the bathroom floor. 

The splash panel is popular in other countries like Europe but gaining popularity here in the US. That's why it fits perfectly in our "Glass you didn't know existed" blog. Please take a look at some more examples on our Pinterest page.
---