Open up your shower with a stylish swinging shower door. A swing door provides easy and smooth access. If you're looking to add simple function and amazing looks, consider a swinging shower door.
---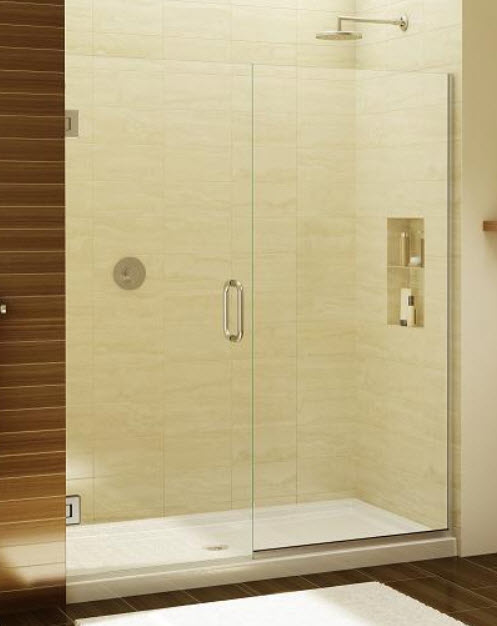 The Alumax ProLine Series is the most highly customizable enclosure.
---
For that reason, these units are perfect for your new bathroom & your budget. So many configurations, from a single-door to larger configurations with side panels, buttress panels, and return panels. The minimal use of metal framing lends a contemporary, clean look. Also, enclosures can accommodate 3/8" or 1/2" glass.
Create a dramatic impression. With sturdy 3/8″ glass and a header installation, this shower achieves a beautiful open look and feel.
---
The standard wall-mount hinges on the PL.90 create an uncluttered, classic look for this simple single swing shower door.
---
Keeping the clean, elegant look, adding an inline panel for larger enclosures is easy with with PL.91 enclosure.
---
For larger, corner enclosures, the PL.93 uses a glass-to-glass corner clip that maintains a sleek, uncluttered look. 
With so many options, your Swinging Shower Door will match the beauty of your bathroom.
With Merrell Shower Doors, customer service is always our top priority. Therefore, our hope is that you will feel confident in our ability to meet your expectations. When you're ready for your new shower door, call Merrell!
Call today, we can give you a free estimate over the phone (443) 291-7450